Welcome
to Sterling Elementary School
for a message from our principal and to learn more about our school.
---
Broad Run School Board:

At Large Member
Summer Office Hours: 8:30 AM - 3:30 PM
Office Phone
Main Office: 571-434-4580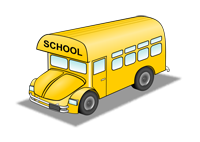 Did you know Kindergarten student bus dismissal is very different than grades 1-12? Take a minute to watch this short video that explains how Kindergarten students will be released from the bus at afternoon drop off going home. PLEASE NOTE: Parents, guardians or authorized persons picking up a student from the school MUST have a photo ID before the school will release the student. Watch the Video.
---
Students at Sterling Elementary love to spread kindness. In February, the children wrote cards that we sent out within the community to spread some joy. Click here to see some pictures of why kindness matters.
We believe teaching is a collaborative commitment in which we positively impact the lives of students in a nurturing environment by respecting their differences, facilitating learning, encouraging growth and discovering ways to give each child a bright, successful future.
P
art of creating this type of environment includes the expectation that all students uphold and support
LCPS's policy for Bullying Prevention and Education
. Incidents of h
arassment or bullying should be reported immediately to our bullying prevention coordinator, Mr. Colt Fletcher. For additional support, you can also contact our school counselor, Ms. Suzanne Hunt.
---
We have earned the 2017 Energy Star certification. This prestigious recognition indicates that our school is amongst the 25% most energy efficient schools in the nation. Thanks to Sterling Elementary School's students and staff for their efforts to ensure we are utilizing our energy sources efficiently.
---
Our students and staff are safe and responsible digital citizens.
---
Sterling Elementary Loves its Community Partners! Learn more about them here!