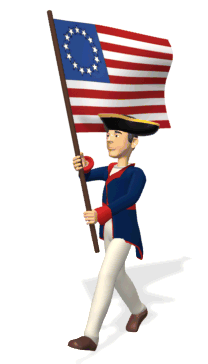 Phone:
Email:
Degrees and Certifications:
Mr.

Bill Kendrat

Hi, my name is Mr. Kendrat and I am beginning my sixthteenth year in Loudoun County and have 35 years experience teaching American History. I have a BA degree in History from Alfred University (NY) and a Masters in education from Harding University (AR). I have a genuine love of history with a particular interest in early American history, especially the Revolutionary and Civil War periods.

I originally come from Syracuse (Go Orange) and laugh at most of the days we call "snow days" :) .

I have many personal interests outside the classroom such as, reading historical fiction, and fantasy, watching movies (especially history and fantasy movies-love Gettysburg and Lord of the Rings.), writing, playing fantasy football and baseball (since I can't do the real thing any more), coaching sports, but most of all spending time (quality and otherwise) with my family.

One other thing------ I love good quotes---- "People don't care how much you know, until they know how much you care."

Please check the web page and calender for HW and up coming events.

PS: I am including on this page two important classroom questions:

1. What are the classroom supplies that are used in history?

Answer: 1 1/2" 3 Ring Binder (D-Ring)

: 3 Hold Punched Folder for HW/Quizzes

:Fine tipped colored markers

:3 x 5 Index cards (Any color, lines do not matter)

:Tissue/Wipes Personal use and teacher use with white boards

2. Where can we see what HW assignments are due and when they are due?

Answer: Please use this school web-site and my school web-page. I will have a calendar of events that list the assignments and due dates.