Phone: 571-252-2004
Email:
Degrees and Certifications:
BA Music, George Mason University Graduate Certificate in Education, Regent University Masters in Choral Conducting (Pending), Messiah University
William Rosenfeld

Welcome to the LCHS Choir Department!

Mr. Rosenfeld is excited to be here teaching chorus at Loudoun County High School. We have a busy year ahead with a lot of opportunities for the students to learn more about music. Be sure to check this website from time to time for updates and other important information.

The 2019-20 Choral Department Handbook and the LCHS Choral Department calendar are available in the tabs on the left as well as information on the various extra-curricular opportunities available to students in the choral program.

Feel free to call, e-mail or schedule an appointment with any questions or concerns.

Phone: 571-252-2004 (office)
---
Follow us:
Twitter: @lchschoirdept Instagram: loudouncountyhschoir
Or sign up for Remind updates:
Text #81010 with the name for your ensemble:
Concert Choir: @lcconcert
Women's Choir: @lcwomens Chamber Choir: @lcchamber
---
Adults -- We are in need of parent volunteers throughout the year for various events. Please click the sign-up genius link below and sign up! Thanks so much for your support.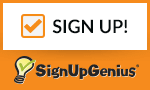 LCHS Choir Adult Volunteer Signup
---
Mr. Rosenfeld's Schedule for 2019-2020
A Days:
1st Block (9:15-10:48) -- Chamber Choir
2nd Block (10:53-12:53) -- Study Hall
3rd Block (12:58-2:28) -- Concert Choir (Women)
4th Block (2:33-4:03) -- Planning
B Days:
5th Block (9:15-10:48) -- Planning
6th Block (10:53-12:53) -- Women's Choir
7th Block (12:58-2:28) -- Planning
8th Block (2:33-4:03) -- Concert Choir (Men)